Cybersecurity course for parents and kids Highlights
Cybersecurity for parents and kids is a course that will help parents to know about cybersecurity threats. The main objective of this course is to Educate parents about cybersecurity so parents can protect their kids from cyberattacks & cyber threats.

Simplified Learning Ecosystem
Specially designed for parents & kids

simple language

Easy to understand

Extra Bonus
Get know how to safe your kids from cyber threats

yourself can protect from cyber attacks

access to RedTeam 360 parents kids community

Mode of Studying
Recorded class

Any time anywhere you can learn

Get Certified
Course Completion certification by RedTeam 360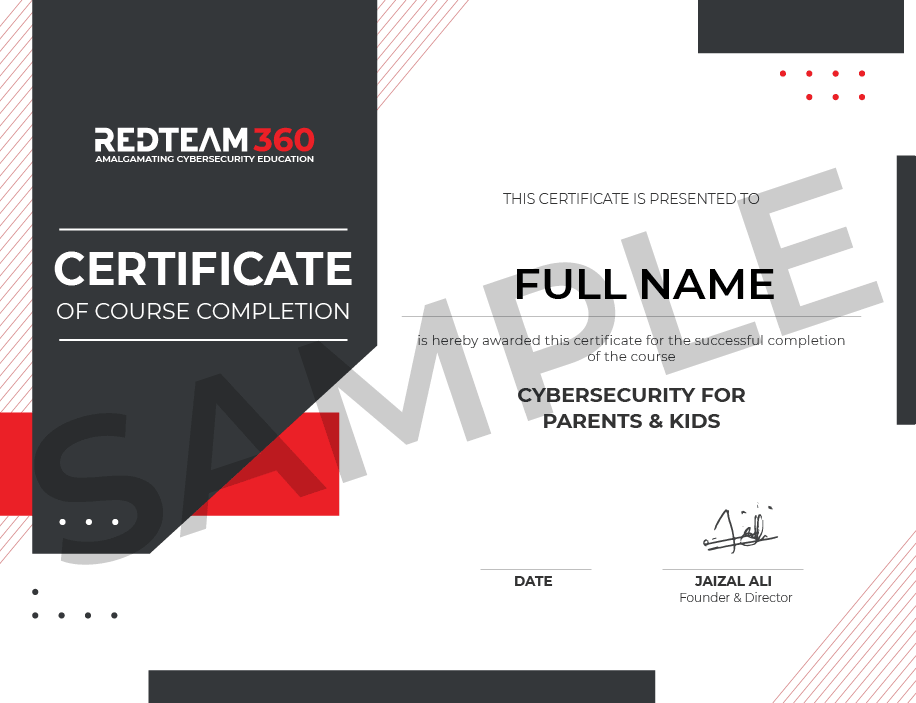 Our Happy Students !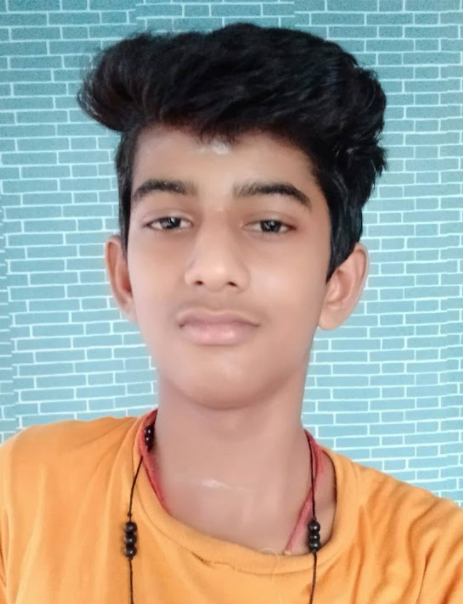 ---
" This was the first class about Ethical Hacking. It gave many pieces of knowledge & skills on a basic level. I consider this as a gateway towards my career."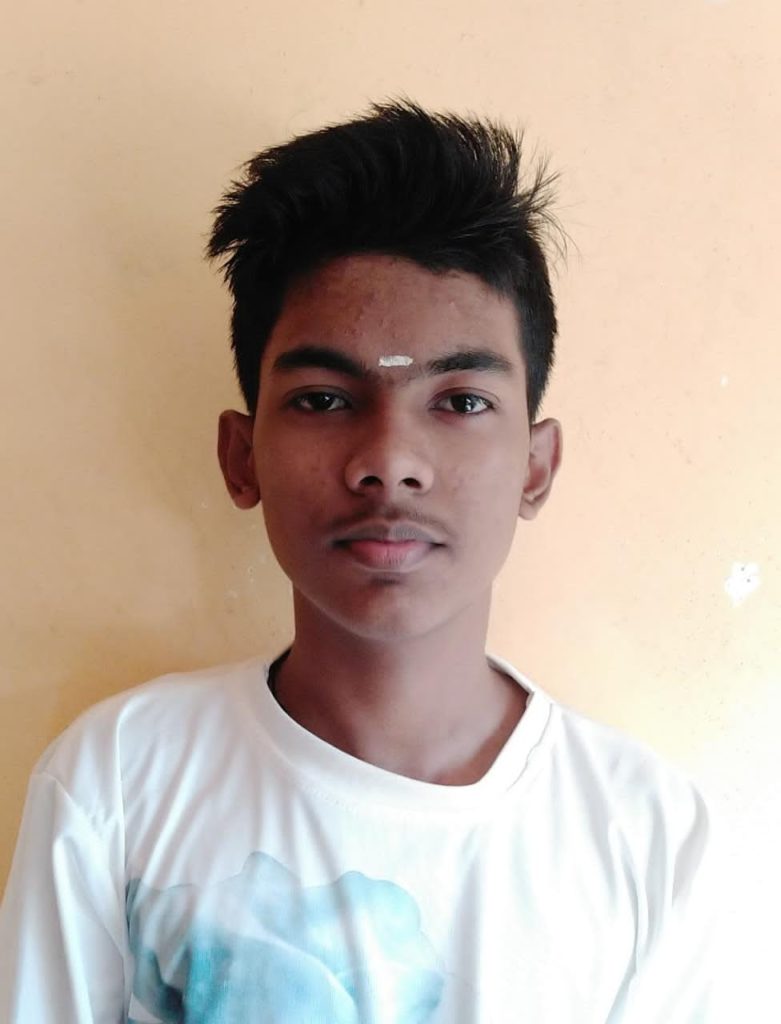 ---
" Because of the RedTeam, I got to know more about cyber security information. The classes were very much interesting "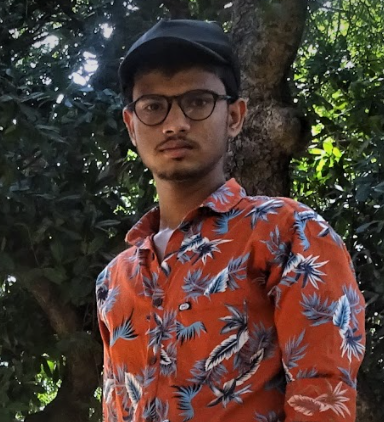 ---
" They teach the basics of cybersecurity so we can make a strong foundation for our careers."​
Protect your kid & Family from cyber attacks & cyber threats
Cybersecurity for parents and kids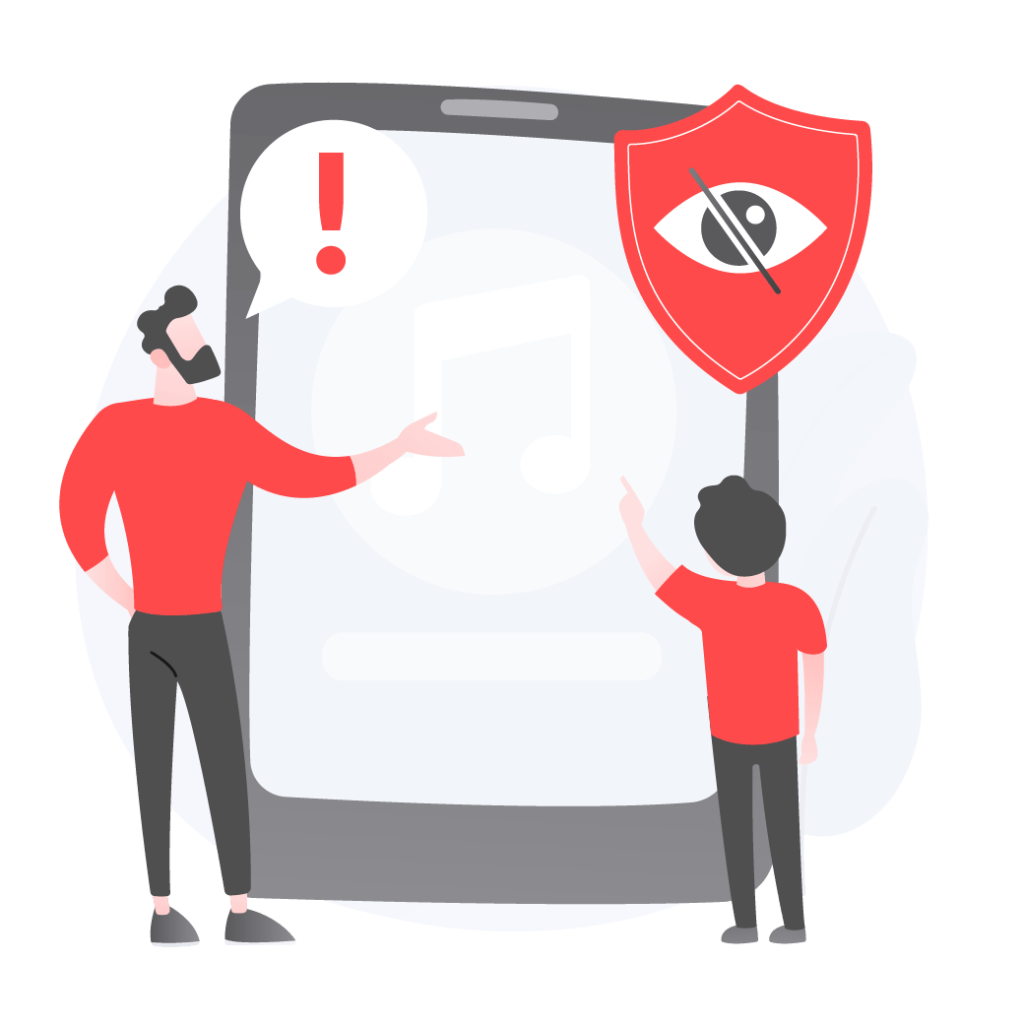 Why Cybersecurity For Parents and Kids?
Everyone is online these days, including most teens and a growing number of young children. Whether by surfing the Web, watching a video, texting, using a smartphone app or playing a game, chances are you're "connected" whenever you're using one of your digital devices.
There are lots of benefits to young people being online, but – for them and the rest of us – there are also some device and network security risks, both digital and social. The digital kind involves software that manipulates the security of devices and the data on them.
So as a parent you need to make sure that you & your kids are safe in this cyberspace.
Cybersecurity Community Tech Support & Social Forums
Become a part of exclusive Cybersecurity Community Tech Support & Social Forums while enrolling on this course
Use the right tools to help keep them safe
Online security is a challenge for adults, never mind children. There are so many sophisticated threats out there that your child may run into issues even if they follow all the rules.
Introduction to Course
Course Content
Module 1: Introduction to Cybersecurity
Cyber Terminologies_1
Cyber Terminologies_2
Cyber Terminologies_3
Cyber Terminologies_4
Cyber Terminologies_5
Cyber Terminologies_6
CIA Triad
Case Study
Module 2: Understanding Cyber Attacks
What is a Cyber Attack
Types of Cyber Attack_1
Types of Cyber Attack_2
Impact of Cyber Attack
Laws for welfare of Kids
Mitigating Cyber Attack
Case Study
Module 3 : Parental Control using Software
Module Overview
Facts about Social Media
Why choose Parental Control Software
Benefits of Parental Control Software
Google Family Link
Module 4: Understanding Dark Side of Social Media
Facts about Social Media
Impact of Social Media on Kids
Decoding popular Social Media Applications
Comprehensive guide towards safer Internet for Kids
Securing Email Communications
Securing Social Media Applications
Case Study
Module 5: Making Computers More Secure
Overview of Popular Operating System
Understanding Computer Malware
Practical Demonstration of Operating System
Choosing Anti Virus for your Family
Case Study
---

The classes were very much interesting and because of the RedTeam, I got to know more about cyber security information. Their teaching method and procedure were of high quality and lend a helping hand towards my future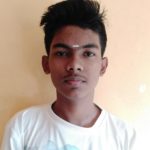 Athul Krishna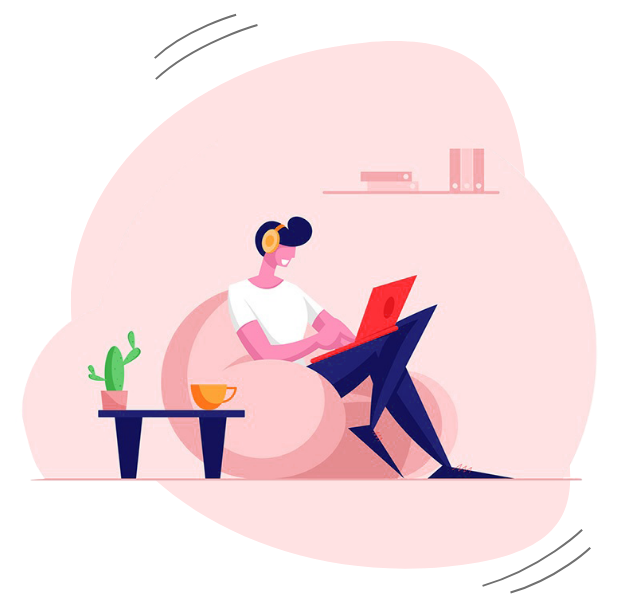 Course Plan
Covering 360-degree learning content for Cybersecurity course for parents and kids, Starts from fundamentals of Cybersecurity, Data Breaches, security breaches, Understanding the dark side of social media & many more..

Duration

Mode Of Learning
On-demand Recorded Classes

Class Schedule
---
Frequently Asked Questions
Is it possible to do this course while being a full-time homemaker?
Definitely. RedTeam 360's Cybersecurity for Parents and Kids provides 24\7 access for our students. As it's an online course, you can schedule it according to your time preferences.
Will I be able to understand and learn the course as I do not know anything about cybersecurity.
Yes, you will be. Cybersecurity for parents and kids is a course that provides knowledge from the bottom layer of cybersecurity. After completing this course, you will have a strong foundation of awareness about cybersecurity.
Will this course help me to protect my kids from online breaches?
Sure. This Cybersecurity course for parents and kids will be an eye-opener for you to find out more about cybersecurity breaches and online scams. We assure you that with our perfectly drafted syllabus, you will be Cyber educated to protect yourself and your children.
Is this an authentic certification?
RedTeam 360 is one of the top cybersecurity training institutions in India and all our courses are the product of long research and hard work. The authenticity and beneficiary of the Cybersecurity course for parents and kids are undoubted.
Protect your kid & Family from cyber attacks & cyber threats
Cybersecurity for parents and kids